The Name, The Covenant, and The Propitiation
How are the Name of Yahuah, the Covenant of Yahuah, and the Propitiation of Yahusha connected? Join Dr. Pidgeon as he explores the scriptures linking these concepts.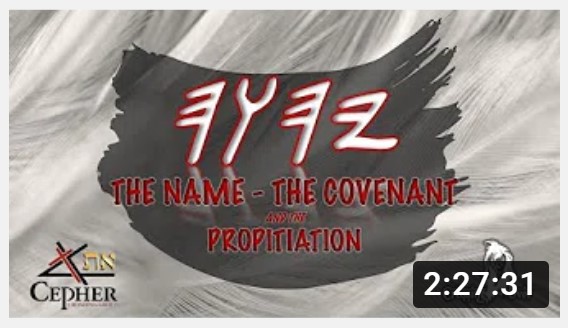 Fall Feast Day Observance
Yom Kippur falls on Saturday, September 26th, which coincides with the weekly Shabbat this year. Our offices and warehouse will be closed Sept 17th, Oct 1st, and Oct 8th in observance of the other Shabbath rest days during the Fall Feasts as outlined in scripture and presented in the 3rd Edition Yom Qodesh calendar.
Prayer Requests
Please keep Dr. Pidgeon in your prayers during his travels in the United Kingdom this month and next. We also appreciate your prayers as he dedicates his time and attention toward establishing the Cepher Academy for scriptural studies. He will be speaking at the Sacred Word Conference remotely via Zoom on September 11th & 12th.
Also, please pray for our suppliers as they struggle to keep up with the increased demand we are experiencing. Ha'avoth is currently on back-order, and the latest shipment of CEPHERS is behind schedule by several weeks.
We praise Yahuah for the increased hunger and thirst for His Word!