Announcing the arrival of the Español את CEFER


In case you missed our Product Updates newsletter, the Español את CEFERS have been delivered to our Montana warehouse! They were delayed because of COVID-19 supply chain issues, which continues to delay delivery of the matching Español Carrying Cases. We do not have an estimated date on those just yet, but will let you know once they arrive. Our Tabbers are working as quickly as possible to install the custom Index Tabs on the Español CEFERS for customers who purchased that service.

Our Spanish Translation Team has done an excellent job working with our Webmaster to launch the Spanish side of our website - click here to visit. Their attention has now turned to other projects such as translating our Cepheriym titles Ha'avoth and Shamayim. Look for announcements toward the end of calendar year 2020/beginning of 2021. Lastly, our Mobile App Developer is working to make our content available in Spanish. As you can imagine, this is a tremendous undertaking ... we appreciate your prayers!
---
Dr. Pidgeon is committed to bringing hope and encouragement to the Remnant, especially as the days grow darker before the return of King Yahusha. He recorded several new Crossing Over broadcasts with Jessica Arellanes in the past month that you may watch by clicking on the links below. If there's a topic you would like Dr. Pidgeon to address in an upcoming broadcast, please send us an email.
Click Here to watch The Sevenfold Doctrine of His Creation


Click Here to watch Isaiah's Watch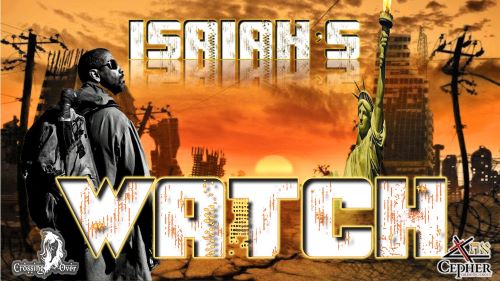 Click Here to watch The Man of Sin
Click Here to watch The Day of Trouble
Click Here to watch Shavu'oth - The Giving of the Covenant