Counting the Omer to Shevu'oth

In this edition, we're taking an inside look at the Counting of the Omer leading up to the Feast of Shevu'oth, also known as Pentecost. In this teaching, Dr. Pidgeon explains how to determine when we begin counting, the significance of the Second Sabbath and Second Passover, the connection between the 50 day count and the Jubilee, and so much more!

To aid in your studies, we have several free downloads available under the RESOURCES tab on our website:
You may also find Dr. Pidgeon's new blog on the 364-day year outlined in Jubilees to be helpful in your pursuit of an accurate understanding of the scriptural calendar.
Click Here to open the video on YouTube.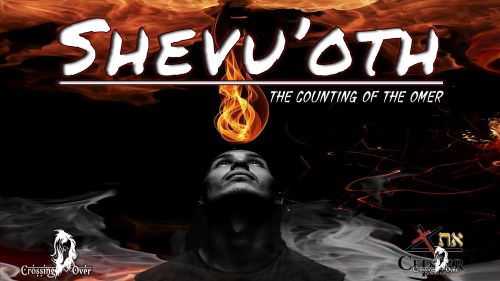 Current News And Reminders:
The Español CEFER: We are still accepting Pre-Orders, with an expected delivery date of May 20th. Click here to pre-order your copy! We are working diligently with our Spanish translators and our webmaster to complete the Español side of our website - click here to view what we've done so far. You may subscribe to the weekly Spanish Torah Portion newsletter here.
The Español CEFER: Todavía estamos aceptando pedidos anticipados, con una fecha de entrega prevista para el 20 de mayo. Haga clic aquí para pre-ordenar su copia! Estamos trabajando diligentemente con nuestros traductores de español y nuestro webmaster para completar el lado español de nuestro sitio web. Haga clic aquí para ver lo que hemos hecho hasta ahora. Puede suscribirse al boletín semanal de la Torá en español aquí.
As always, any questions you have for us directly, including customer support, can be asked through our website by clicking the CONTACT link located at the top right on our home page.
Shalom!

Dr. Stephen Pidgeon, President and CEO
Subscribe now to receive Stephen's new posts in your email inbox or other electronic device.