Welcome to the latest Exclusive Insider's Update!

In this edition, we're taking an inside look at the Passover. According to the Hebraic calendar outlined in the Yom Qodesh, the covered/dark/new moon occured on Tuesday, March 24th, marking the beginning of the new year as outlined in scripture. That means the 14th day of the first month will occur on Monday, April 6th, with the traditional Seder observed that evening to usher in the Feast of Unleavened Bread/Matstsah. The Feast of First Fruits/Bikkoor will be on Sunday, April 12th, followed by the Feast of Weeks/Shavuot/Pentecost 50 days later on Sunday, May 31st. Click here to download the Hebrew calendar that spans 2020-2021, and click here to download the complete list of this year's dates for the Feasts of Yahuah.
With the growing restrictions limiting gatherings around the world, many families are now sheltering in place and will be unable to attend a public Passover/Pecach Seder meal with their fellowship. Click here to download our Passover/Pecach Hagadah video so that you can follow along with Dr. Pidgeon as he leads you through the order of the Seder in the privacy of your own home. You can also download and print a PDF version of the Hagadah in either English or Spanish.
This week's study takes an inside look into the plagues of Egypt and the lessons we can learn from that first Passover.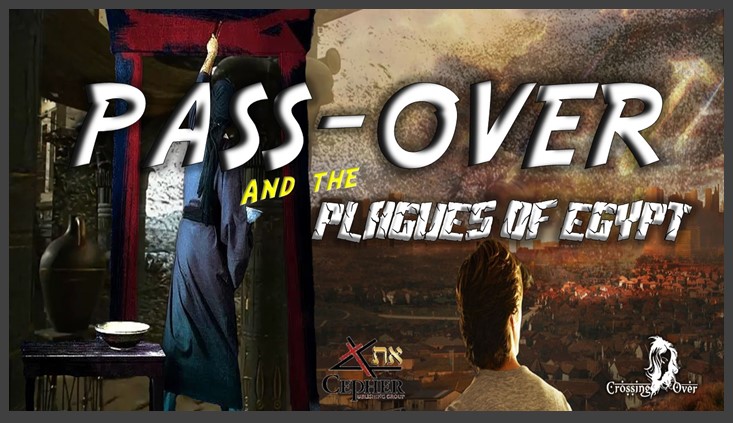 Click Here to open the video on YouTube.
(NOTE: There is a typo on the video PowerPoint regarding the date of Pecach in 2020.
We apologize for any confusion this may have caused.)
Current News And Reminders:
The Español CEFER: We are expecting delivery in mid-May. Click here to pre-order your copy before April 15th and receive a 10% discount! We are working diligently with our Spanish translators and our webmaster to complete the Español side of our website - click here to view what we've done so far. You may subscribe to the weekly Spanish Torah Portion newsletter here.
El CEFER en español: Estamos esperando la entrega a mediados de mayo. Haga clic aquí para reservar su copia antes del 15 de abril y reciba un 10% de descuento! Estamos trabajando diligentemente con los traductores y diseñadores de página web, para completar la versión de nuestro sitio web en español. Haga clic aquí para ver lo que hemos hecho hasta ahora. Puede suscribirse al boletín semanal de la Toráh en español aquí.
Conference Cancellations: Because of COVID-19 travel restrictions, the conferences Dr. Pidgeon was planning to attend in Atlanta and the UK this Spring have both been cancelled.
As always, any questions you have for us directly, including customer support, can be asked through our website by clicking the CONTACT link located at the top right on our home page.
Shalom!
Dr. Stephen Pidgeon, President and CEO
Subscribe now to receive Stephen's new posts in your email inbox or other electronic device.